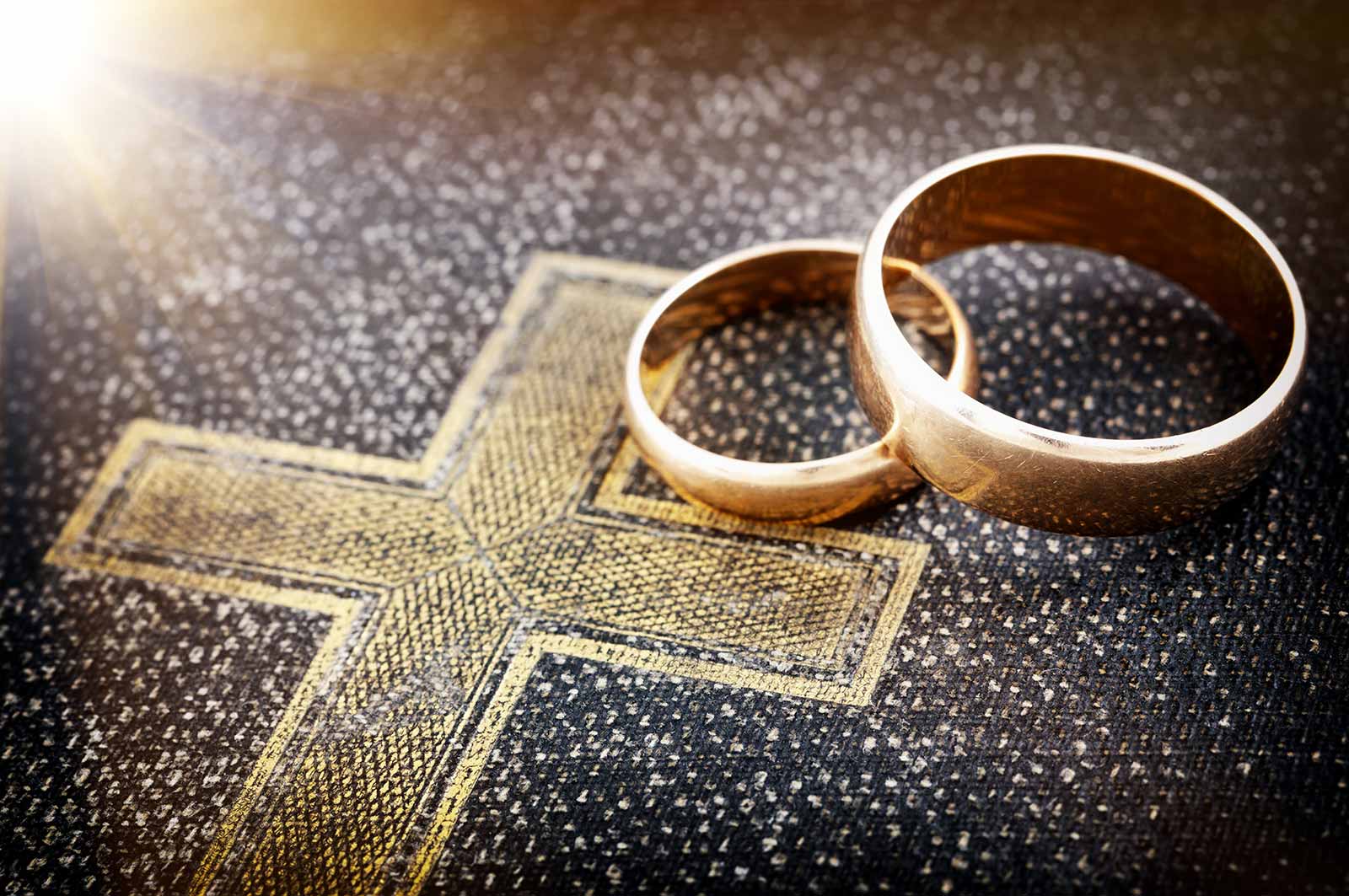 CELEBRATING MARRIAGE AT ST. JOSEPH PARISH
"And the two shall become one" 
For Catholics, the Sacrament of Marriage, or Holy Matrimony, is a public sign that one gives oneself totally to this other person. It is also a public statement about God: the loving union of husband and wife speaks of family values and also God's values.
Marriage Preparation
After you initially contact the Parish Office expressing interest in celebrating your wedding at St. Joseph, you will be contacted by the priest to arrange to meet at the Parish Office.   Only after having this first meeting will you be able to reserve a date for 2024.  Keep in mind that the preparation length is approximately six months. 
No weddings are scheduled during Lent or Advent.  The times available on Saturday are 11:00 am and 2:00 pm. 
Update: Reservations will now take place September 1 due to the new priest assignments. However we are still taking names and phone numbers for engaged couples who would like to have their weddings in 2024.  
For more information, please contact Nancy at the Parish Office, 509-586-3820 Ext #101.